The 9 reasons to visit and enjoy Valencia
Pio XII Apartments
27/04/2022
It doesn't matter if it's a weekend getaway, a bridge or all your vacations. Valencia is one of the most beautiful cities in Spain and a tourist destination par excellence.
If you have come this far, surely you already have one or another reason to come... but, we will help you with many others: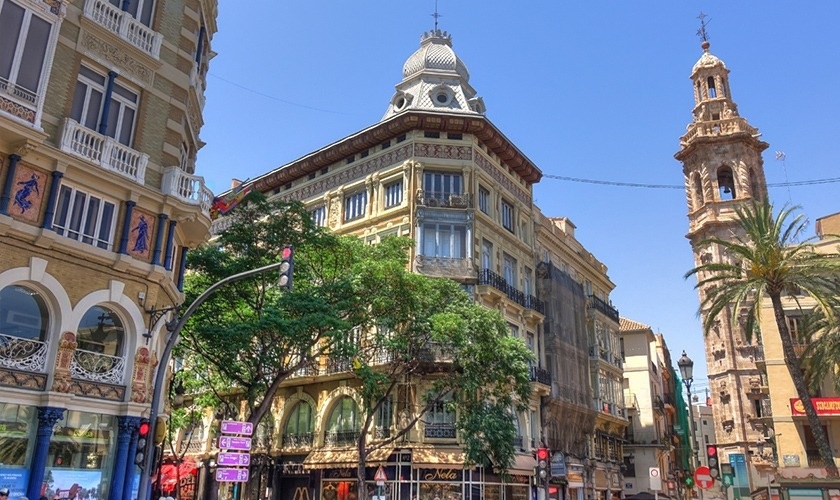 1. The weather
Spring, summer, fall or winter. Here we have 300 days of sun and blue skies with an average temperature of 18 degrees, the perfect climate to enjoy the city with a pleasant walk, under the intense blue sky of Valencia.
2. For its gastronomy
A morning stroll with horchata and fartons. At lunchtime, a Valencian paella, yes sir. In the afternoon, you sit on a terrace and appreciate a good coffee with. For dinner, seafood and fish accompanied by an excellent wine. Does your mouth water just reading it?
3. Lifestyle
In Valencia things happen slowly. The only urgency is to enjoy the sun and then the moon. A city that invites relaxation and the good life. We love the terraceo, the beach, sports, the Valencian night and good living.
4. The course of the River Turia
For children, adults and also for the elderly. There are several kilometers of park and gardens that run through the entire city and that invite you to take a walk.
5. Culture and traditions
The music, the gunpowder, the colors and the festivals of the city. It starts in March and only ends the following year, we always have something to celebrate. Las Fallas from March 15 to 19, followed by Holy Week, the July Fair and many other celebrations.
6. The port area
It is undoubtedly one of the most beautiful and lively places in the city of Valencia. Lots of blue, modernity, parties, terraces, the sea and very nice views to unwind.
7. The architecture
Valencia boasts a historical past full of meaning, but it hasn't stopped there and blends perfectly with the modern. If you like architecture, you have to visit the emblematic construction of the City of Arts and Sciences by Santiago Calatrava; the Veles y Vents building in the port of Valencia; Palacio de Congresos in Campanar and, if you like music as well as architecture, the Palau de la Música.
8. Old Town
Strolling through the center of Valencia is, without a doubt, a plan that you have to have on your travel itinerary. Take your camera and keep your eyes open, you will find art wherever you look. Going for a walk through the Torres de Serranos, Plaza del Ayuntamiento, Valencia Cathedral, Plaza de la Virgen, Plaza Redonda and the El Carmen neighborhood are some of our suggestions for you to succeed on your trip.
9. The beach
Impossible not to mention them. When we think of Valencia, we think of the beach. El Cabanyal and Malvarrosa right in the city; and Arbre del Gos, El Saler, La Garrofera, La Devesa and Perellonet, to the south of the city. In addition, throughout the Valencian Community, 153 beaches and ports have the Blue Flag, which makes it the Spanish autonomous community with the most distinctions. We have told you nine reasons to visit Valencia that are already enough to convince you, but we invite you to discover during your trip, other exceptional reasons to return to the city. You will surely find many more. :)
Comments